Welcome to ITSA Portal
This is a platform for officers of Indian Telecommunication Services (ITS) to share their Views, News, Latest happening in the world of telecom and to remain in touch with each other. You need to have Username/Password to enjoy the full features of site.Please contact your CS or moderator to get your username and password.
About ITSA
ITSA (Indian Telecommunication Services Association) is an Association of ITS officers. The Indian Telecommunications Service, widely known as ITS, is an organised Group A Central Civil Service of Government of India. The appointment to this service is done through Combined Engineering Services exam held every year by Union Public Service Commission (UPSC) of India. The service has been created to meet the technical and managerial functions of the government in areas related to telecommunications.The Department of Telecommunications (DOT) had been run for years by this cadre of civil servants.The officers of ITS are working in senior management and administrative positions in the Department of Telecommunications (DOT), Bharat Sanchar Nigam Limited (BSNL), Mahanagar Telephone Nigam (MTNL), Telecom Consultants India Limited (TCIL), Telecom Regulatory Authority of India (TRAI),Telecom Dispute Settlement Administrative Tribunal (TDSAT),Unique Identification Authority of India (UID), Central Vigilance Commission (CVC) etc.At present, ITS officers are also working in many other central and state government assignments on deputation.
---
---
News and Events
INDIAN TELECOMMUNICATION SERVICE-2016 BATCH PROBATIONERS CALL ON HON'BLE PRESIDENT OF INDIA.
2018-07-11 22:13:32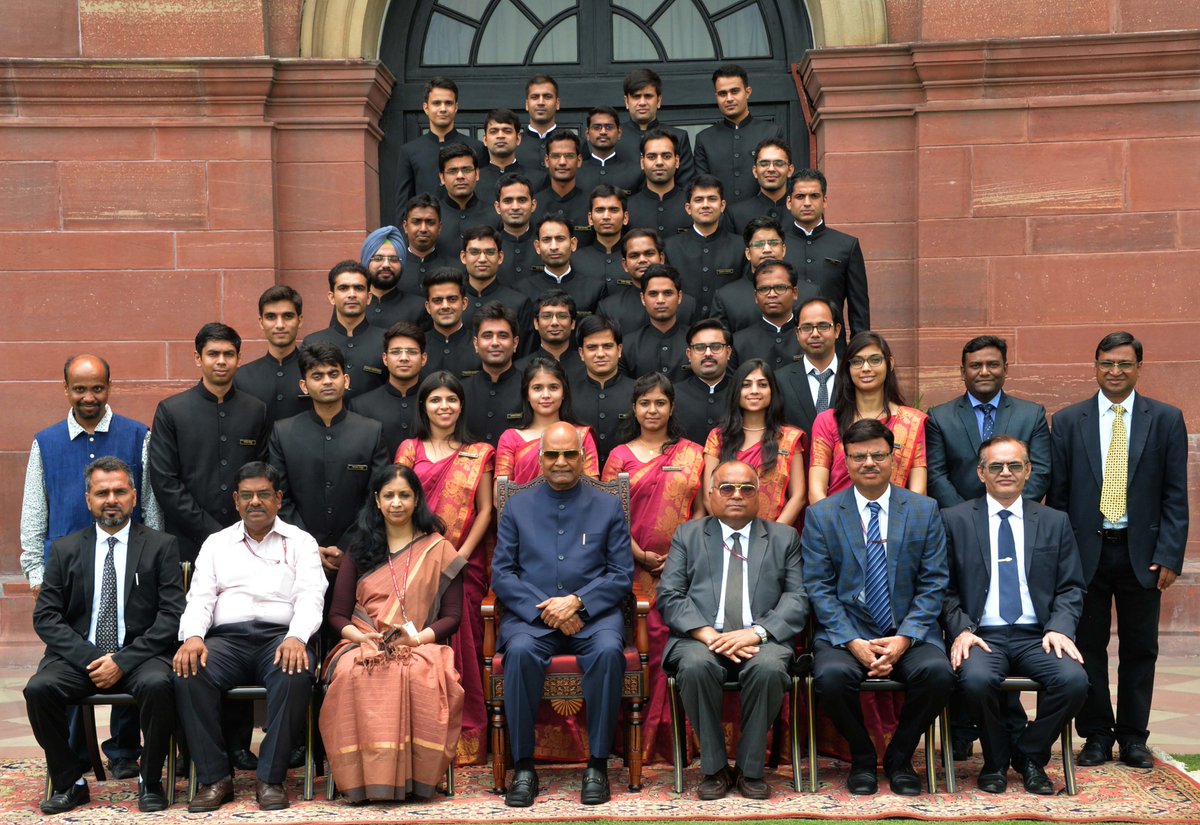 #ShapingFutureLeadership Indian Telecommunication Service-2016 Batch Probationers call on Hon'ble President Of India Shri Ram Nath Kovind. Addressing the probationers, the President said that their services provide them an enormous platform for serving the nation. The President said that Indian Telecommunication Service officers have an important role to play as we seek to connect the unconnected especially in our rural and remote areas. This is essential to make our growth inclusive. It is Indian Telecommunication Service officers' responsibility to ensure that we have in place an enabling policy paradigm and a conducive licensing and regulatory framework.
डॉ राम सुभाष सिंह, पूर्व संचार मंत्री की जयंती पर भारतीय दूरसंचार सेवा द्वारा श्रद्धांजलि ।
2018-07-07 21:00:33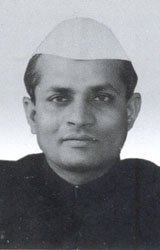 डॉ राम सुभाष सिंह का जन्म 7 जुलाई 1917 को हुआ था। वह भारतीय राजनेता तथा भारतीय राष्ट्रीय कांग्रेस राजनीतिक दल के सदस्य और तीसरी और चौथी लोक सभा के सदस्य थे। वह 1962 और 1967 में भारत के बिहार राज्य में बिक्रमगंज और बक्सर से चुने गए थे। वह 1969 में लोकसभा में विपक्ष के नेता थे। उन्होंने भारतीय स्वतंत्रता आंदोलन में भाग लिया था। वह 13.03.1967 से 14.02.1 969 तक भारत के संचारमंत्री थे। आज उनकी जयंती पर, भारतीय दूरसंचार सेवा के सभी रैंक के अधिकारी इन पूर्व संचार मंत्री तथा अनुभवी राजनेता को श्रद्धांजलि अर्पित करते हैं।
SHRI RAVI CHHAWAL ITS, AWARED FOR BEST PERFORMANCE AT PASSPORT SEWA DIVAS.
2018-07-03 21:26:54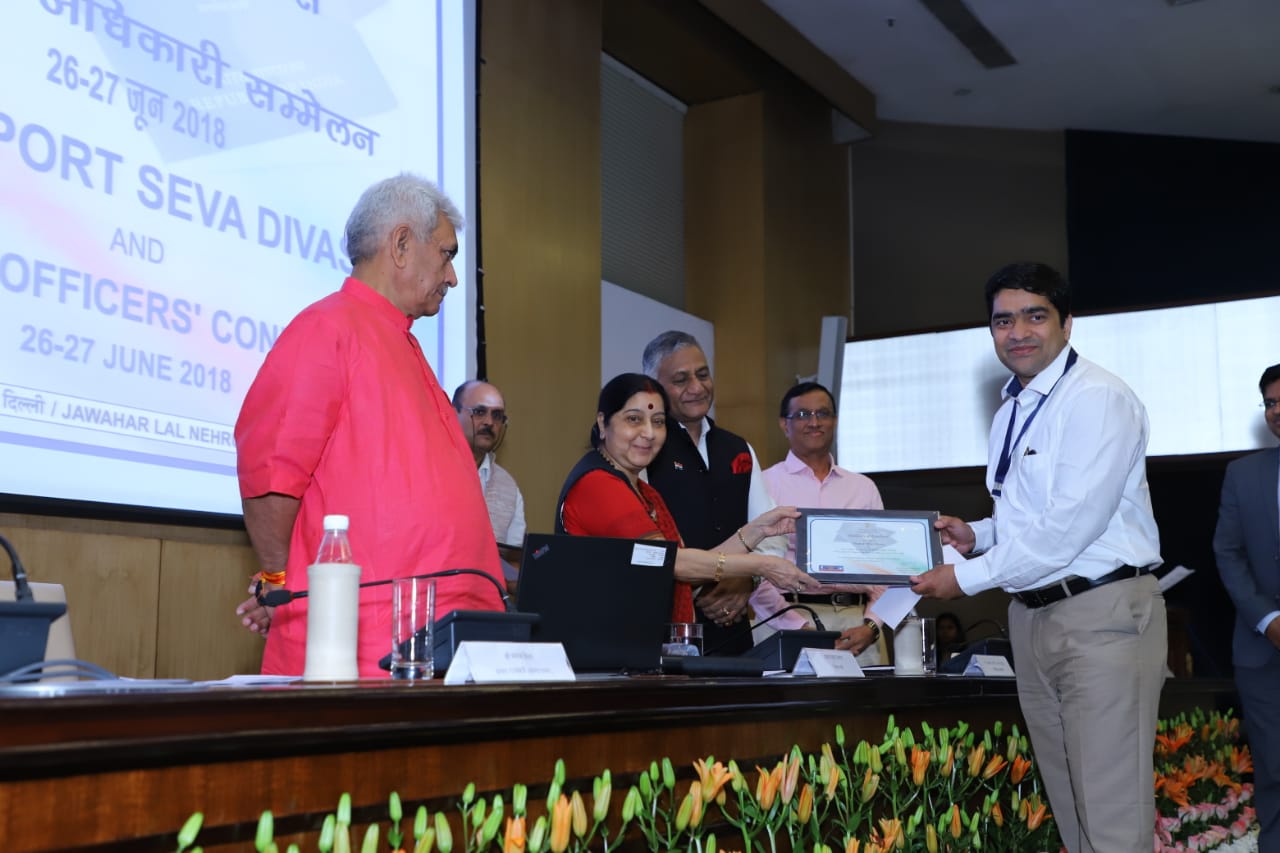 Shri Ravi Chhawal ITS, Regional Passport Officer, Shimla, receiving the Best Performance Award from External Affairs Minister Smt. Sushma Swaraj on the occasion of Passport Sewa Divas.
TELECOM ENGINEERING CENTRE (TEC) DESIGNATED AS WTO TECHNICAL BARRIERS TO TRADE (TBT) NATIONAL ENQUIRY POINT FROM INDIA.
2018-06-30 17:26:42

Telecommunication Engineering Centre (TEC), the engineering arm of Department of Telecommunications has been designated as WTO TBT nodal point from India to provide information on compulsory local standards, and technical regulations related to products under the TBT Agreement.
INDIAN TELECOMMUNICATION SERVICE (ITS) TWITTER HANDLE
2018-06-25 09:32:48
Official Twitter Handle of Indian Telecommunication Service. Check out the latest tweets about activities of Department of Telecommunications and ITS Officers in service of the nation. Indian Telecommunication Service (ITS) is Group A organized Civil Service of Government of India.
More